Swiss – Romanian joint venture, WERCO LOGISTIC is an active freight forwarding & logistics organisation providing international Sea & Land transportation services.




Whether we're shipping your sea freight across the oceans, hauling road freight across the land, storing goods in bonded warehouses or clearing your goods, we're here to guarantee smooth, swift and affordable freight forwarding throughout the world.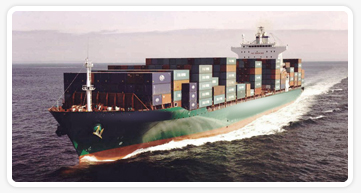 We pride ourselves with a team of hard-working and professional individuals, all striving to offer a comprehensive and high quality service to meet all your freight forwarding needs. No matter what your requirements are, WERCO LOGISTIC can assist you.



Having developed a strong cooperation with our overseas agents, we offer complete shipping logistics solutions for export & import requirements by whichever mode of transport required. Whatever your cargo, it will be delivered on time every time.